Retail Grinding Log Tool
Are You Compliant with New FSIS Meat Grinding Regulations?
The USDA's Food Safety and Inspection Service (FSIS) has finalized a rule requiring all official establishments and retail stores that grind raw beef for sale in commerce to maintain specific information about their grinding activities. While this rule is intended to enhance consumer food safety by tracking sources of ground meat, it places the burden on operators to maintain records that meet federal regulations.
Introducing the GOT Systems Electronic Grinding Log Tool
In continued support of our broad customer base of independent retailers, Colorado Boxed Beef Co. has partnered with GOT Systems to offer their Electronic Grinding Log as an essential business tool to assist our customers in compliance with these new FSIS regulations. In the spirit of partnership, we are also covering the $100 cost of signup for this tool for qualified customers.
An Easy, Inexpensive and Essential Tool to Meet Federal Regulations for In-store Grinding
The GOT Systems Electronic Grinding Log allows CBBC customers and their employees to quickly and easily capture all the information required by the new FSIS regulations and detailed reporting allows for easy access to records for inspection.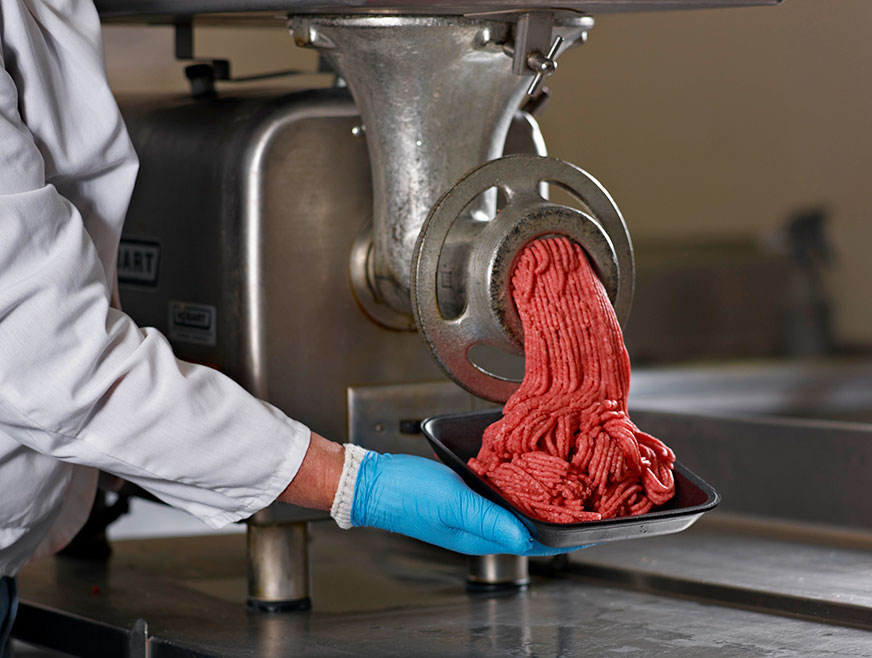 Insights to Improve Your Operation
In addition to ensuring compliance with food safety standards, the GOT Systems Electronic Grinding Log will provide customers with vital insights related to operations:
Yield performance
Pull patterns
Cleaning regimens
Store-to-store comparisons

A Flexible, Complete Program with Everything Retailers Need
Easy entry of required data into portable handheld device
Simple access to records for inspection
Detailed reporting for insights to improve your operation's efficiency
No purchase of expensive handhelds necessary – these are included in weekly maintenance fees
No requirement to sign a contract. Service is strictly on a week-to-week basis
Contact Your Sales Representative Today to Find Out if You Qualify
Ready to add this easy, inexpensive, and essential tool to your operation? Contact your Colorado Boxed Beef Co. representative today or get in touch with us via one of the following methods and a representative will guide you through the quick and easy signup process.
Email us at This email address is being protected from spambots. You need JavaScript enabled to view it.
Call us at 800-955-0636
Learn About the Official FSIS Ruling
You can find the full FSIS rule regarding retail recordkeeping for establishments and retail stores that grind raw beef products on the FSIS website.
About GOT Systems: For close to 30 years, GOT Systems has been providing tools for Independent Grocers to keep their customers happy, save money, and stay compliant. Learn more on the GOT Systems website.
Not a customer with Colorado Boxed Beef Co.? Start the process today to begin enjoying great benefits like this.